About Pangea
Co-founded by an owner-operator and a renowned entrepreneur, Pangea is an agricultural company that proposes a new model of entrepreneurship, complementary to other models in agriculture.
Create family-owned and profitable joint ventures to develop the agricultural, human, and economic potential of rural areas, while maximizing the benefits for the joint ventures, our farming partners, and their communities, and respecting the environment.

Feed communities
Support young farmers
Improve farmland to make it more productive
Generate benefits for rural areas
Our Co-Founders' Vision
Our Vision
Serge Fortin, Owner-operator
Charles Sirois, Entrepreneur
As a descendant of a family that has farmed for 300 years, I asked myself how we could provide an alternative that would invigorate the agricultural sector in Quebec and Ontario.

Pangea is this alternative that we propose: a new model of family farm businesses based on entrepreneurship.
With our farming partners, we combine our efforts and pool our equipment and know-how to operate family farms of optimal size that are sustainable and profitable.
Pangea's vision is to propose a new model of agricultural entrepreneurship formed by a network of profitable family-owned joint ventures that can feed communities.
As an entrepreneur by descent and conviction, I firmly believe in entrepreneurship, its values and benefits, just as I believe that no economy can develop without a high number of owners.
That's why at Pangea, we believe in farmers who own their farmland and demonstrate a sense of initiative.
Our farming partners are farming entrepreneurs. They retain 100% ownership of their farmland and are decision-makers in the management and operations of the joint ventures we create together.
I am confident that Pangea's model will help encourage large farm owners and generate positive benefits in rural areas.
Five priorities for Pangea's development
Our Commitments
Support young farmers
Prioritize crops for human consumption
Generate regional benefits
Upgrade farmland
Promote responsible and respectful agriculture
We are committed to ensuring that more than 70% of our farming partners are young farmers.

This commitment allows young people to operate a farm business that is not heavily indebted. They retain 100% ownership of their farmland and have the opportunity to acquire new land.
This is how we can create a new generation of successful agricultural entrepreneurs.
Pangea is committed to prioritizing crops that bring value to its farming partners and to Quebec and Ontario in general.

This commitment, which aims to grow quality or even organic food products for human consumption, brings increased profitability so that farmers can live better from agriculture. This element distinguishes Pangea from the traditional agricultural model.
Pangea is committed to purchasing the vast majority of goods (equipment, inputs, construction materials, etc.) needed for its operations locally in rural areas. It also uses local suppliers for the provision of professional services such as lawyers, accountants, and agronomists.
Since 2012, our local purchasing policy has generated more than $37 million in economic spin-offs in the regions where we operate.
Pangea is committed to investing annually to gradually level and drain 100% of its farmland and bring it to its full agronomic potential.
In order to participate in rural revitalisation, Pangea is prioritizing the purchase of farmland that is suitable for row crops and would benefit from improvement initiatives to make it more productive.
Pangea is committed to applying the principles of sustainable development.
First, this is demonstrated in the management of its farmland and its cultural practices through the gradual introduction of sustainable production and a special attention to soil health and quality.
Pangea also promotes harmonious co-existence by respecting projects and actors already present in the community.
Finally, we are committed to using cutting-edge technologies that enable us to better respect the environment.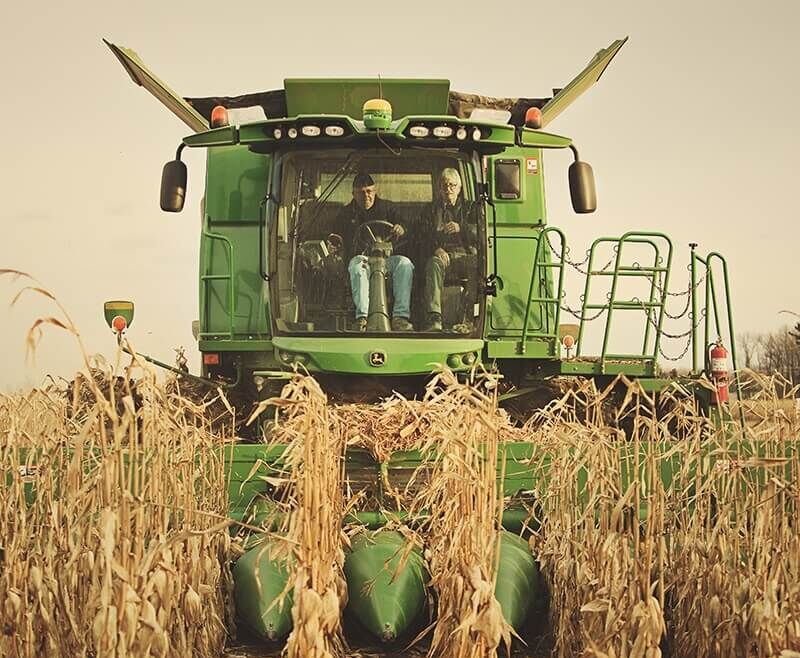 Co-founder and Chief Executive Officer
Serge Fortin
Founder of Fermes Fortin & Daigle in Lanaudière region, Québec
Owner-operator whose family has worked in farming for more than 300 years
Extensive agricultural expertise as a farm owner and operator using state-of-the-art technolog
Experienced manager of large national and international companies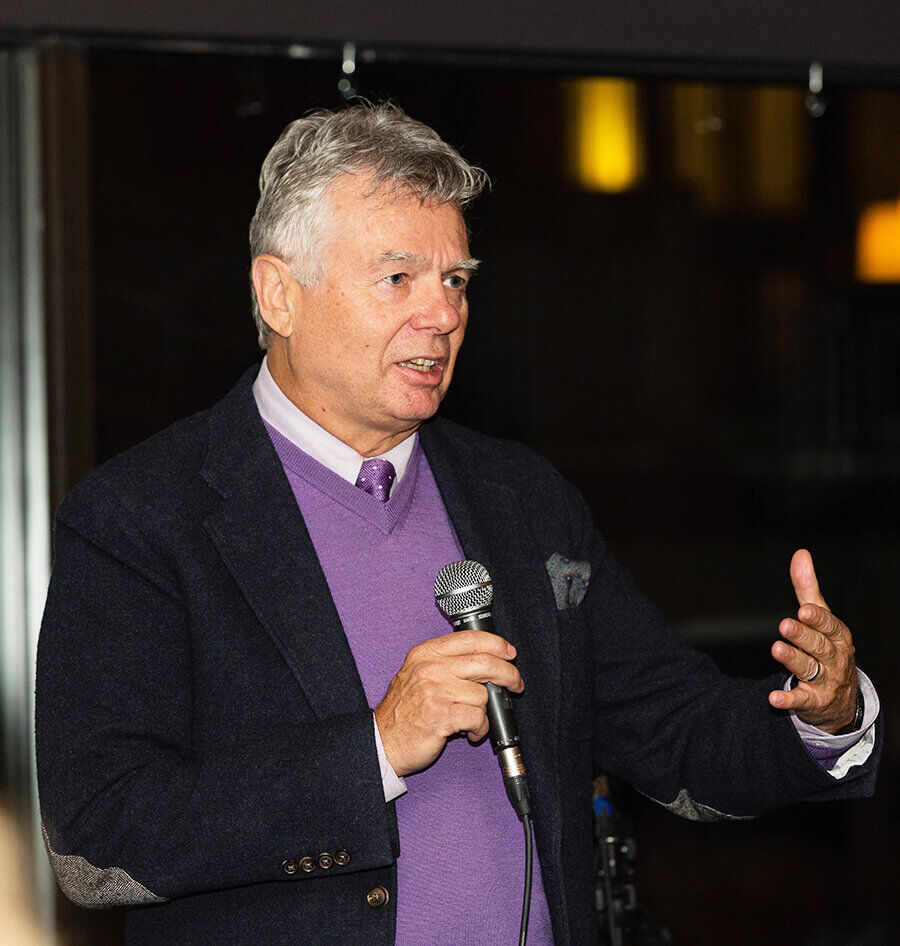 Co-founder and Chairman of the Board
Charles Sirois
Founder and Chairman of the Board of Telesystem
Chairman, NorthStar Earth and Space
Chairman of the Board of the Fondation de l'entrepreneurship, an organization that promotes entrepreneurial culture to ensure the economic and social development of Quebec
Founder and Chair of the Board of Enablis Entrepreneurial Network, a non-profit organization dedicated to empowering entrepreneurs in developing countries.
Former Chair of the Board of the Canadian Imperial Bank of Commerce (CIBC)
Jacques Lacroix has over 30 years of experience in mergers and acquisitions, business valuation, portfolio management and financing within privately-held and publicly-traded companies (Telesystem International Wireless and Telesystem). Mr. Lacroix holds a Bachelor in Business Administration and Master es Science in Finance, Sherbrooke University.
Jacques Lacroix
Chief Financial Officer
Gina Piccolo oversees financial reporting for the Group's entities. Treasury management and budgeting are also part of her administrative responsibilities. She has more that 25 years of experience in accounting, with fifteen years in fund accounting (Tandem Expansion Fund and Argo Global Capital). Ms. Piccolo is a member of the Ordre des comptables professionnels agréés du Québec (CPA).
Gina Piccolo
Senior Director, Finance
Dominic Duchemin supports our farming partners in budget preparation, financial analysis and financial reporting. With over 20 years of experience in accounting, taxation, certification and IT, he has completed numerous certification, implementation and development of accounting computer systems mandates. Mr. Duchemin is a Member of the Ordre des comptables professionnels agréés du Québec (CPA).
Dominic Duchemin
Senior Director, Finance
As an Accounting Technician, Johanne Boutin is responsible for accounts payable and receivable, bank reconciliation, recording of all accounting transactions, in addition to supporting the Director of Finance in the performance of various operational and administrative tasks. With more than 20 years of experience as an Accounting Technician, Ms. Boutin has held several roles in this field during her career, which has allowed her to explore and master several aspects of the profession.
Johanne Boutin
Accounting Technician
Strong of 13 years of experience managing the family farm and 7 years working at John Deere, Frédéric Landry is responsible for the technological development and for the establishment of processes for the maintenance of advanced specialty farm equipment and software systems in each joint venture. M. Landry holds a Bachelor in Computer Sciences, Laval University.
Frédéric Landry
Director, Technical Services
Philippe Désaulniers ensures the smooth running and coordination of files, particularly legal ones, and is involved in the protection and management of real estate assets, in addition to contributing to the farmland evaluation process. He joined Pangea in the winter of 2020 with a solid experience in office automation and administrative management. M. Désaulniers has notably participated in the development of data management tools for the Quebec Ministry of Justice in addition to being in charge of the development and implementation of administrative processes in this organization.
Philippe Désaulniers
Administrative and legal manager
Marine Baillie has over 15 years of experience in managing communication mandates for start-up companies and non-profits. She is working on developing optimal communication with Pangea's farming partners and its stakeholders at regional and provincial level.
Marine Baillie
Director, Communications